Effective drywall services for building and homeowners
Drywall is a common material used in residential buildings across Boston. Tellez Plastering strives to assist all home or office owners with any drywall services they require, from installation to repair.
Low cost to install drywall
Drywall is an affordable and easy-to-install option for both commercial and residential building owners. Our drywall services are completed by knowledgeable and professional technicians with years of experience. If Tellez Plastering is there to help, you can be sure of a seamless and flawless installation!
The dependable drywall company you need
You are in good hands when you reach out to our company. We strive for excellence and will stop at nothing to make the drywall of your home or office the best it can be. Expect timely, professional service that can be depended on. If a situation arises, Tellez Plastering is available 24 hours a day, seven days a week to respond and aid you with whatever you need.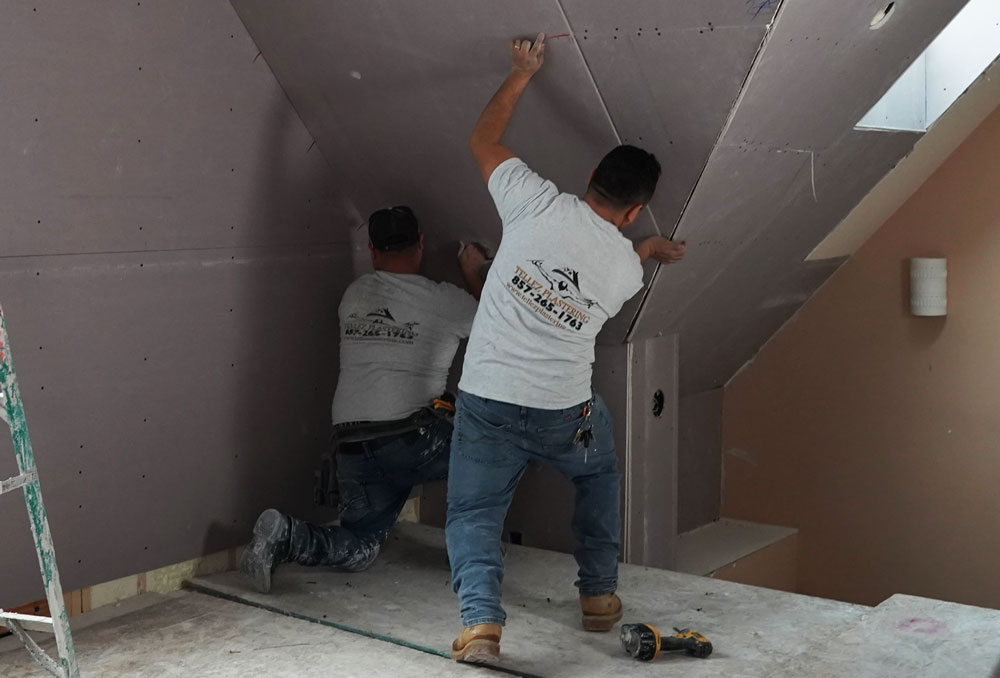 Drywall repair services in Boston
Located right in the Boston area, we believe our drywall repair is second to none. Even the best drywall may need a touchup after years of use. Whether you live in the North End or at the end of the green line, our team can reach you and provide drywall services of any variety. One of the advantages of drywall is that it is easy and inexpensive to repair, making both the cost to install and repair drywall low. We have extensive experience and are well accustomed to working with Boston's iconic historic homes as well as stunning contemporary architecture
Affordable drywall services
Tellez Plastering's drywall installation and repair are affordable and effective. If you are curious about our rates, we provide free estimates to all prospective clients so you can find out for yourself, risk-free. Our repair services at Tellez Plastering are geared for long-lasting effects, giving you ultimate peace of mind for many years to come.
Drywall offers a home or office owner an additional layer of protection from damage. Its name draws from its lack of water use in construction, making it a sustainable material for the environment! Drywall's properties make it perfect for cold or warm air insulation, helping any room retain its temperature. Install drywall to lower energy bill costs and make your rooms as comfortable as ever. Drywall also allows for many finishing options, giving you the ability to decorate your home or office as you see fit!
Choose drywall because it:
Is fire-resistant
Offers insulation
Is very stable
Is sound-dampening
Supports hanging frames andshelves
Can be painted over
Does not require sanding
Uses no water in construction
Commercial use of drywall
Drywall is most commonly used in residential buildings, but it is an excellent choice for commercial use as well. Drywall can be wrapped around columns to conceal steel beams, placed over masonry walls above ceilings, and added to walls to resist the spread of fire so that people can evaluate safely during an emergency.
Need other services? You are in good hands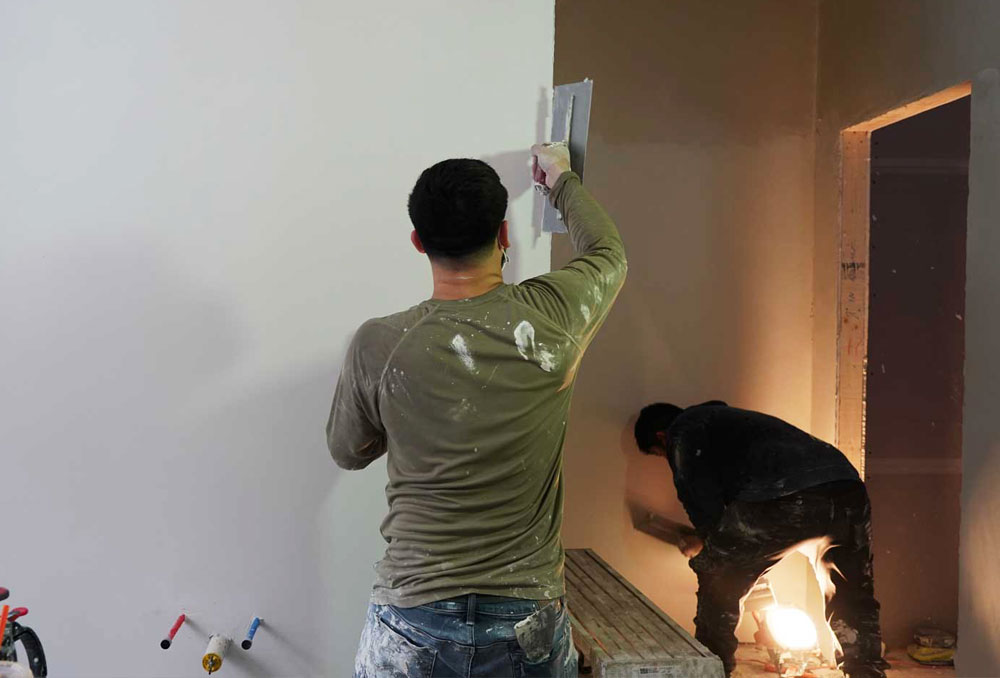 Plastering creates a long-lasting and sturdy finish to existing drywall. Our services will make sure that your walls and/or ceilings are smooth, durable, and paint-ready.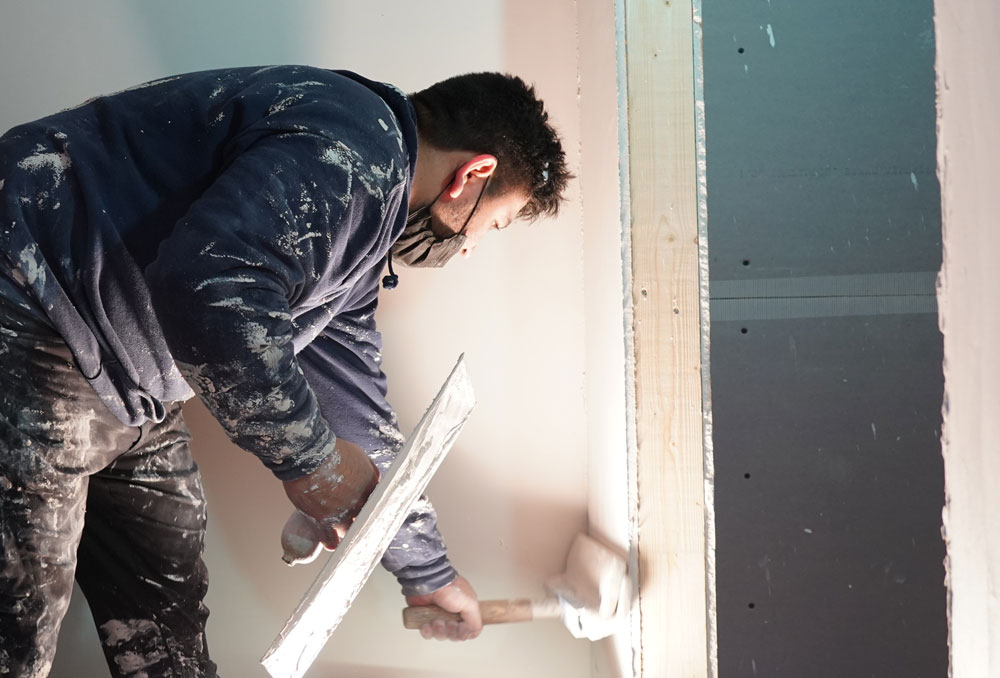 If your existing drywall or plaster is experiencing damage and is in need of repair, Tellez Plastering makes sure it is here to restore your walls to their original beauty and then some!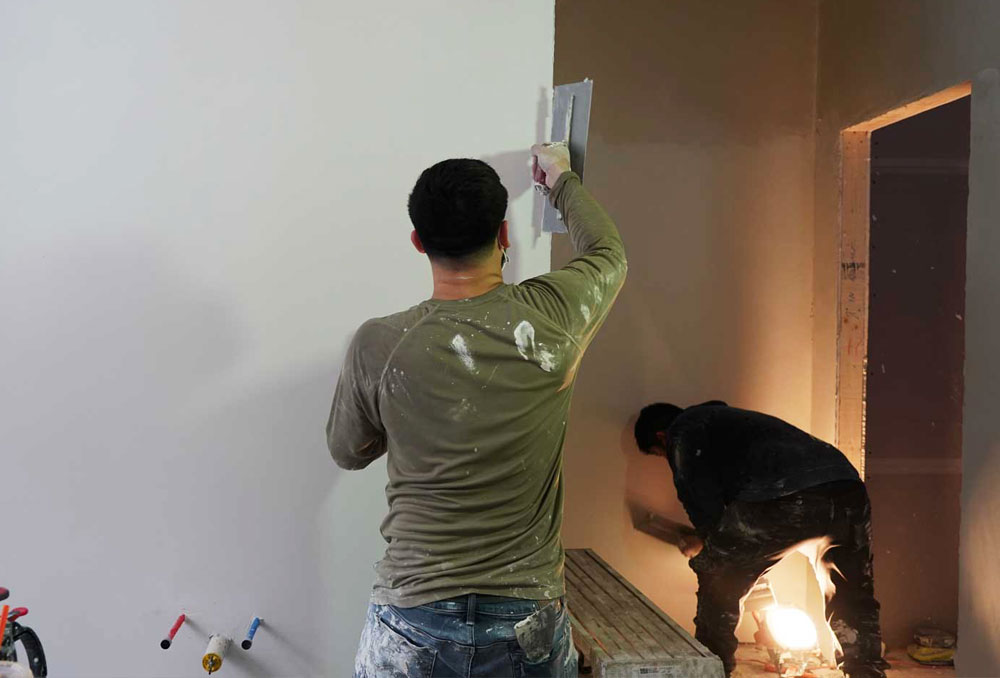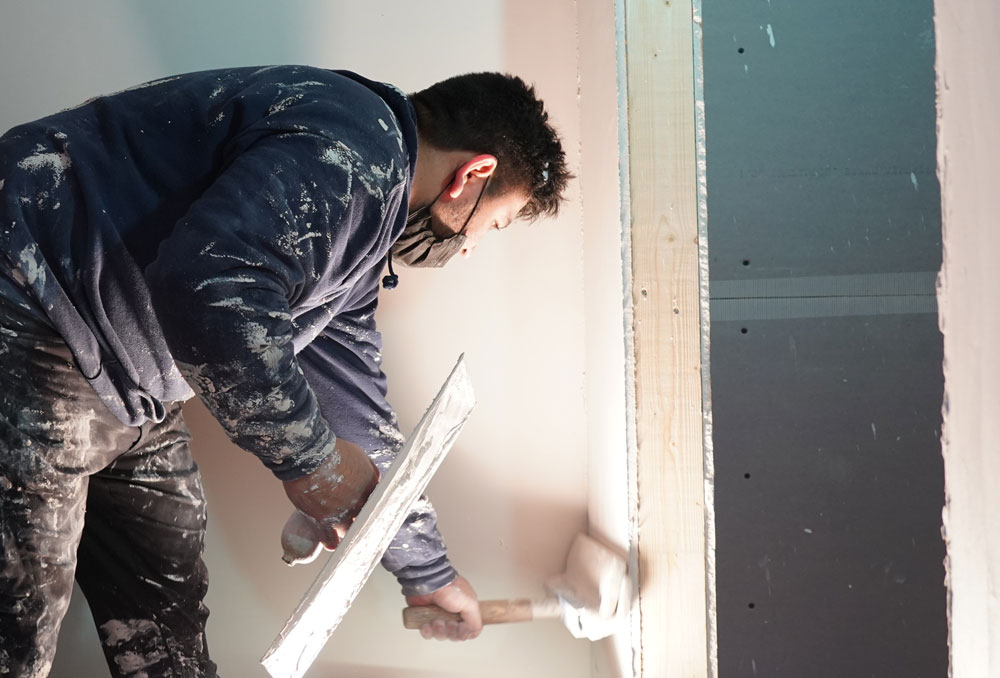 At some point, every home or office will experience unforeseen damage, whether it's caused by water or other events. Tellez Plastering provides a comforting and reliable hand to handle these damages!