24/7 damage restoration services
Tellez Plastering offers dynamic damage restoration services for any home or office. Water leakage, stains, wear and tear, you can name it all.
Our team of technicians has seen it all and can provide a comforting and reliable hand to handle all damages that come your way.
Repair your walls and ceilings and keep them in the best possible condition through our expert contracting.
Tellez Plastering makes restoring walls and ceilings from damage look easy.
We are capable of handling any architectural disaster with our large fleet of skilled technicians and 24/7 emergency service available to all clients.
If you take care of your home or office, it will take care of you.
A damage restoration company that cares
At some point, every home or office will experience unforeseen damages, either from water or other unfortunate events.
Our company, Tellez Plastering, is equipped to handle restorations both big and small, giving you the ultimate peace of mind. We consider it our priority to ensure your home or office is safe now and in the future.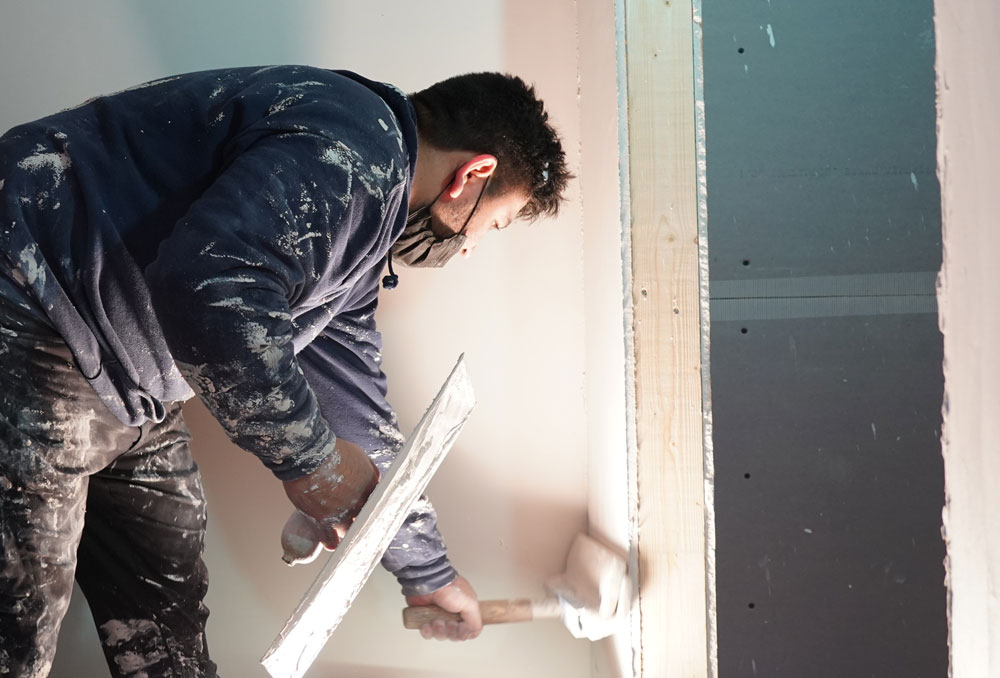 Water damage restoration in Boston
Our team of specialists are ready at a moment's notice to repair any form of water damage. We offer 24/7 emergency service for all of our clients because it is essential that action is taken within the first 48 hours to prevent potentially long-lasting effects. The longer water stands, the more likely it is to become contaminated, introducing health risks and architectural hazards to your beautiful home or office.
The cost of water damage restoration
When Tellez Plastering arrives on the scene, we will evaluate the amount of property damage, degree of water contamination, and estimate the water damage restoration cost. We understand in these situations the intangible costs of losing valuable possessions and memories may outweigh the tangible costs of restoration, which is why we work hard to offer affordable options during your time of need.
Boston's best in water damage restoration.
Floods and leaks happen everywhere, even in Boston. That's why Tellez Plastering specializes in water damage restoration. We can help any Boston home or office owner with any type of water ingress, whether it's a burst pipe, flood damage, or long-term leak.
Common causes of water damage
Burst or broken piping
Flooding and other natural disasters
Poor drainage
Faulty hose
Clogged gutters
Human error
Water Damage Emergency Checklist
In case you experience an emergency and require water damage, you should immediately call for assistance. In the meantime, you can take these steps to minimize short and long term damage to your home or office:
If possible, shut off the main water source.
Turn off circuit breakers connected to the area with water damage to prevent electrical shock.
Remove as much excess water as possible. Mopping is a common method used.
Prop up or remove any wet carpeting, upholstery, and other objects that could attract mold.
Safeguard any valuables that could be damaged from water.
Need other services? You are in good hands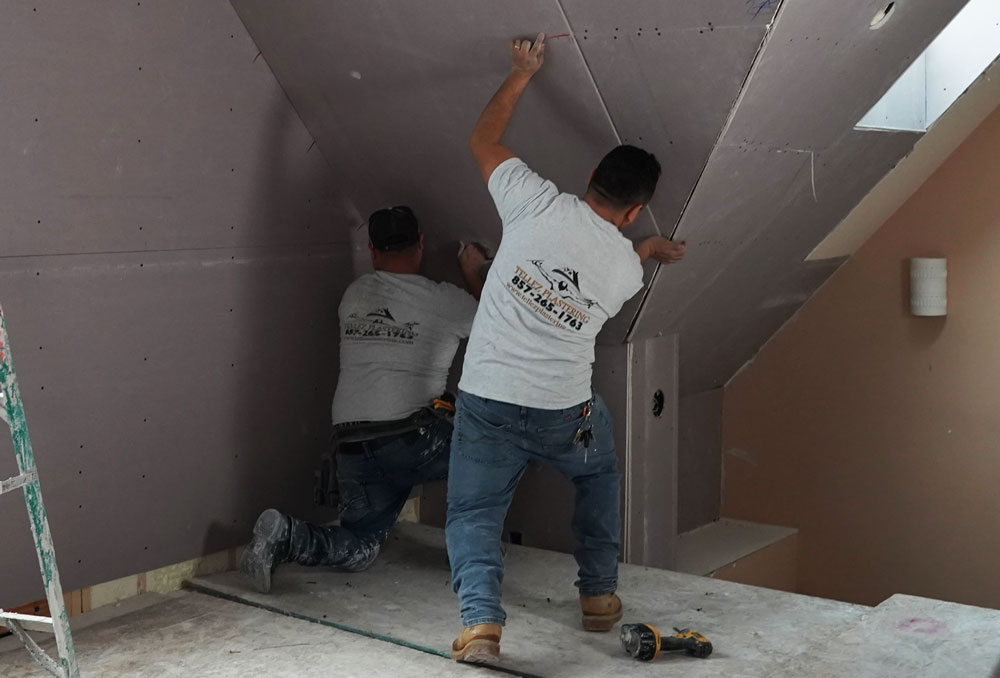 One of the more common materials found in residential buildings, drywall is an affordable and easy-to-install option for all home and office owners. Our knowledgeable team of technicians ensures seamless and flawless installation!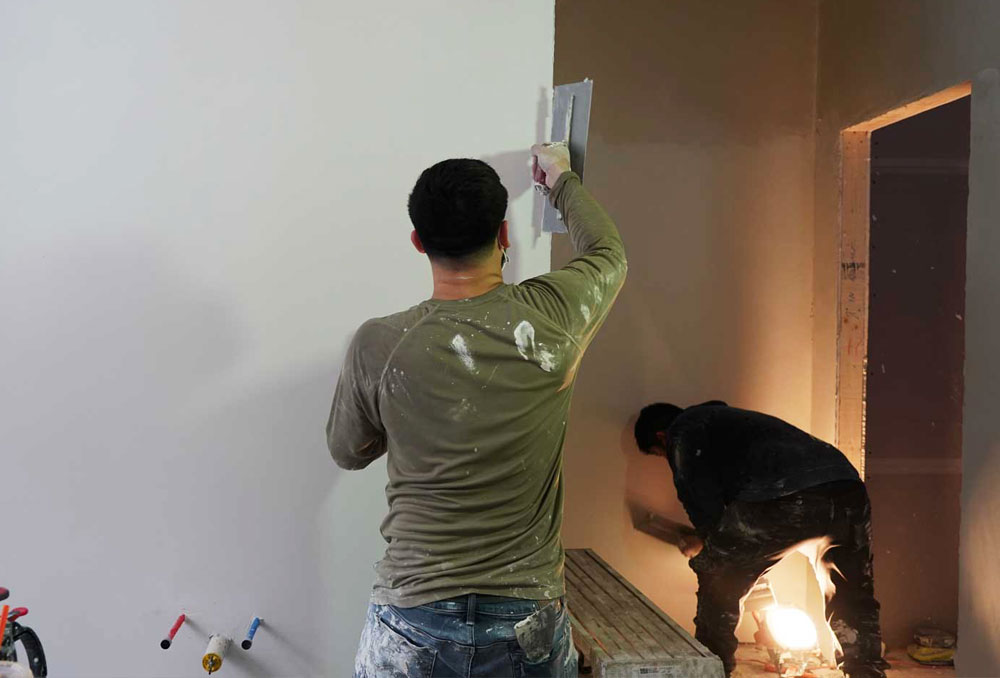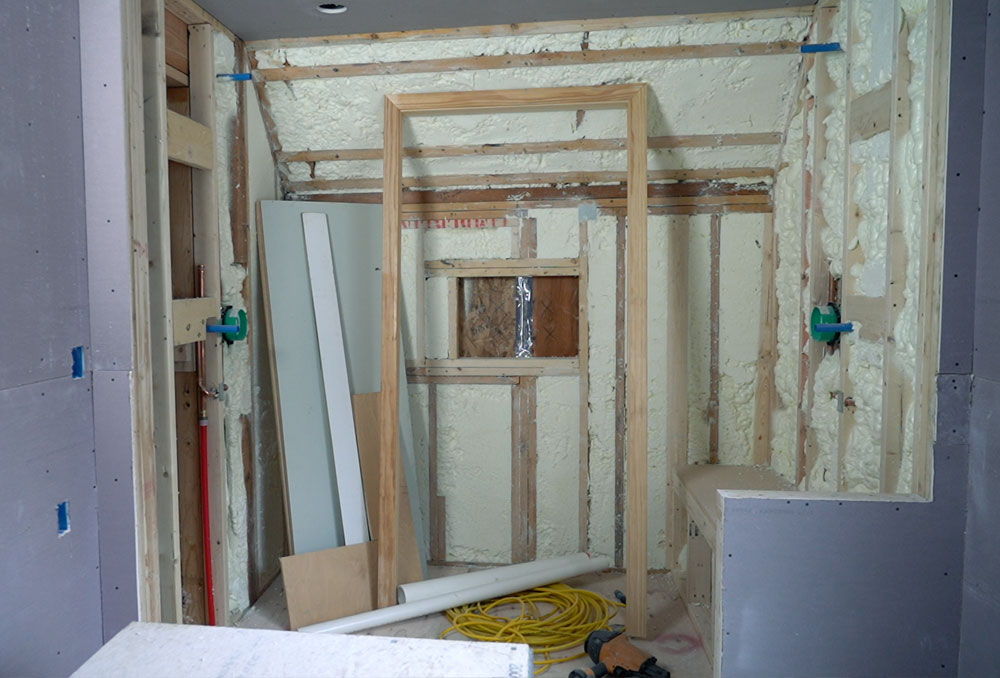 If your existing drywall or plaster is experiencing damage and is in need of repair, Tellez Plastering makes sure it is here to restore your walls to their original beauty and then some!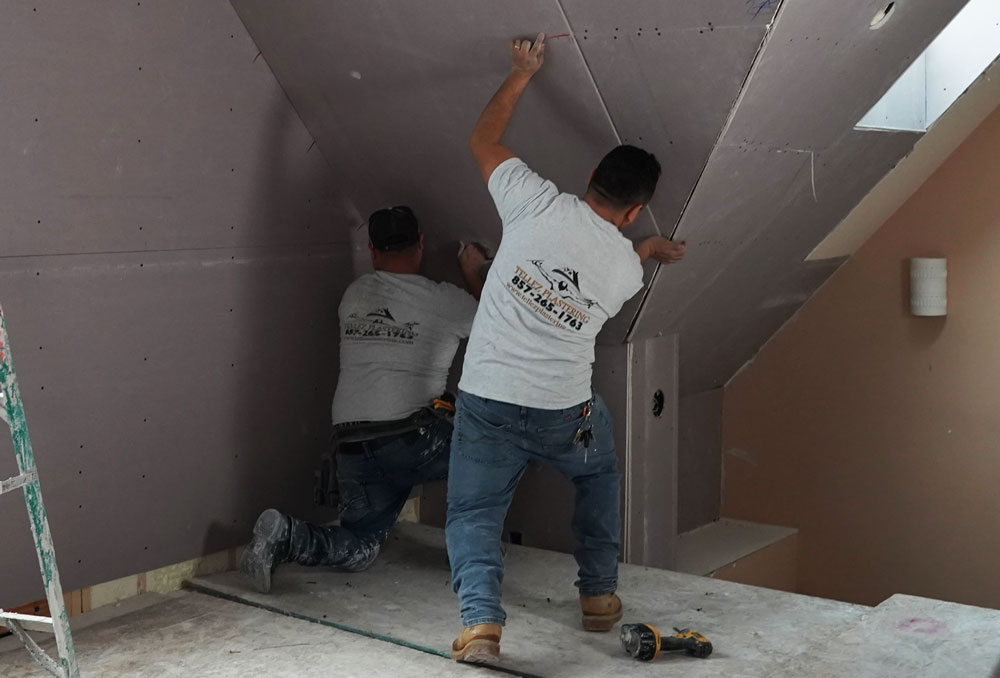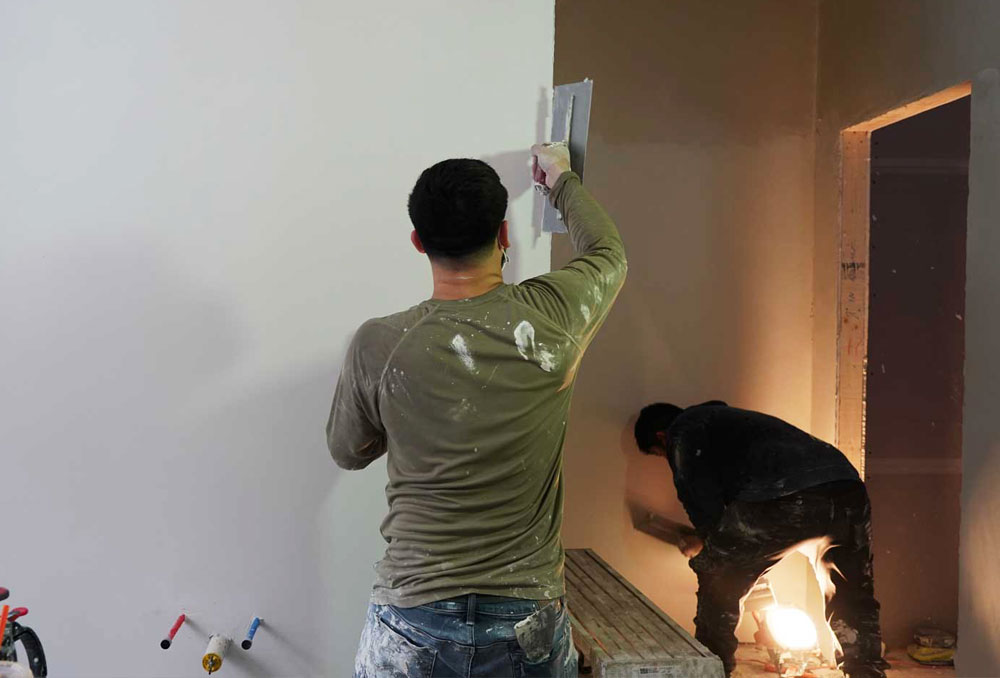 Plastering creates a long-lasting and sturdy finish to existing drywall. Our services will make sure that your walls and/or ceilings are smooth, durable, and paint-ready.